Why The Whole World Should Eat Kimchi Every Day
First time I heard about the power of the cultured vegetable kimchi was during the bird flu epidemic. It was a scary epidemic that hit Asia in 2005 - about 60% of those infected with this virus died. Scientists were searching frantically for ways to protect humans and poultry from this deadly virus.
Koreans have eaten kimchi for thousands of years and believed in the powerful medicinal effects of kimchi. Microbiologist Kang Sa Ouk thought he had found a way to battle against the bird flu virus with kimchi. Dr. Kang used the special bacteria extracted from kimchi to treat chickens with the bird influenza.1 They gave thirteen chickens kimchi and eleven of the thirteen chickens made a full recovery; those in a control group who were not treated with kimchi died. Kimchi was credited with protecting South Korea from the bird flu since most Koreans eat seventy pounds of kimchi a year. Neighboring countries that don't consume kimchi, like China and Japan, were not so fortunate. They had many cases of bird flu while South Korea had no confirmed cases.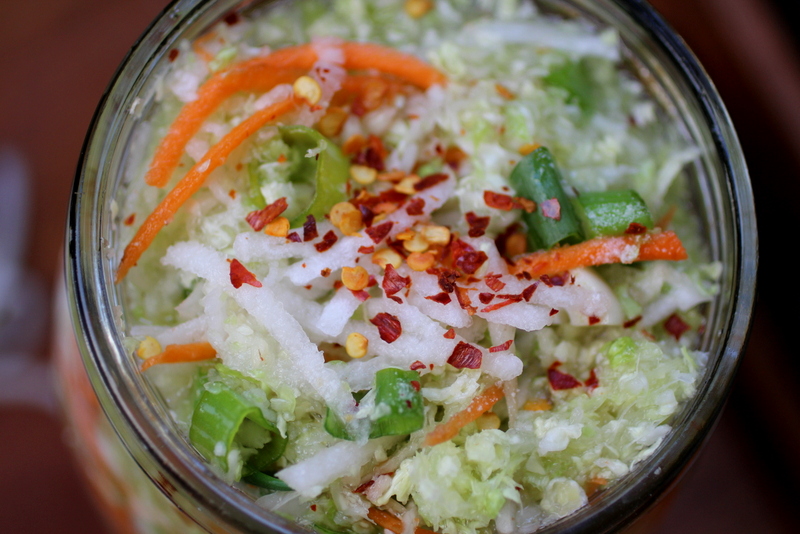 It was this bird flu story that really convinced me to try the cultured vegetables I had previously made a week earlier. It was my first batch of cultured vegetables, and I was stricken with food poisoning from a batch of artichoke dip. I was desperate to feel better. Laying in bed, sick as can be, I was thinking about this story. I then dragged myself to the kitchen, grabbed my cultured vegetables, and swigged a drink from the jar. Later that day I felt like a new woman and was convinced of the power of these cultured vegetables and the rest is history. I eat them every day.
Kimchi and all cultured vegetables have been studied and proven to have many healing properties. The Journal of Medicinal Food has credited kimchi with the following benefits:2
| | | |
| --- | --- | --- |
| helping digestion | fighting cancer | anti-obesity |
| anti-constipation | colorectal health promotion | cholesterol reduction |
| fibrolytic effect | brain health promotion | immune promotion |
| skin health promotion | anti-aging properties | antioxidative properties |
With 200 strains of good bacteria, they're a powerful food that can make a huge difference in helping you stay healthy.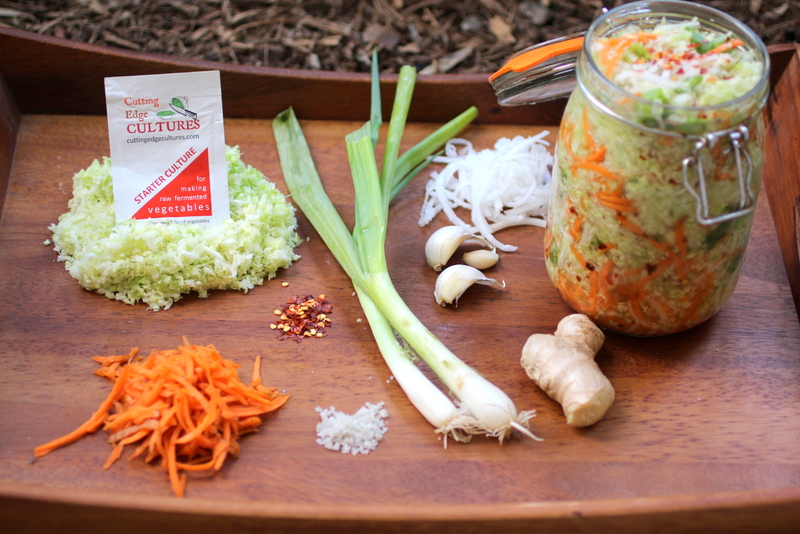 Kimchi is made with a blend of cabbage, red pepper, garlic, ginger, onion, and radish and is incredibly delicious. This is the recipe I enjoy and make most often. Kimchi is the national food in Korea and for good reason. It can heal and make well, and it tastes spicy and unique. I think you will love it, just like thousands of Koreans do every day!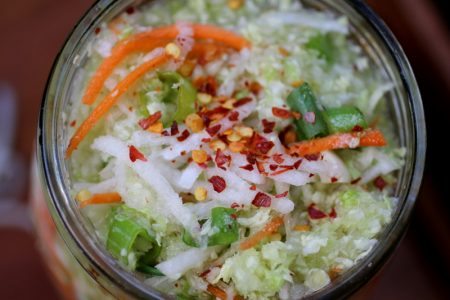 Kimchi is an ancient dish that Koreans have been making for centuries. In fact, it is their national dish, and I'm …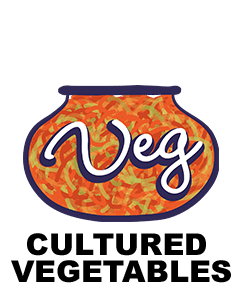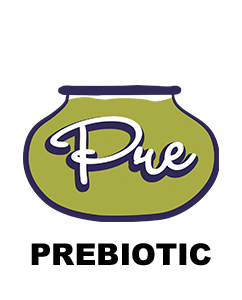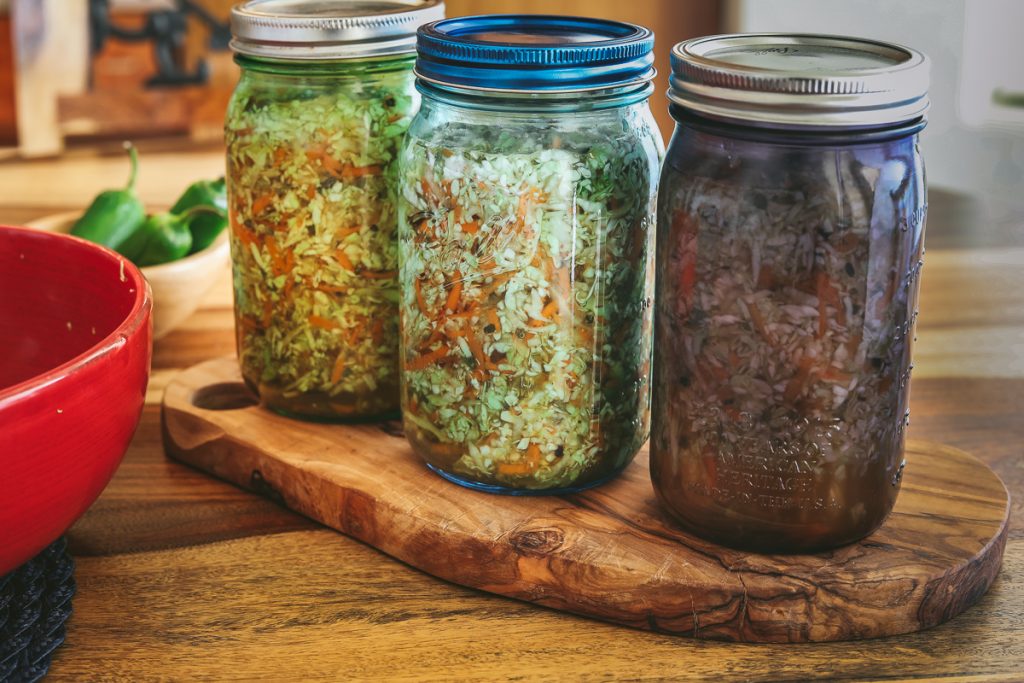 How do I explain how much I love these cultured veggies? The taste is so good and very different from regular kimch…
Koreans have eaten kimchi for thousands of years and believe in its protective powers. Find out how kimchi kept them disease free during the bird flu epidemic in this exciting episode!