How to Make Kefir Cheese and Whey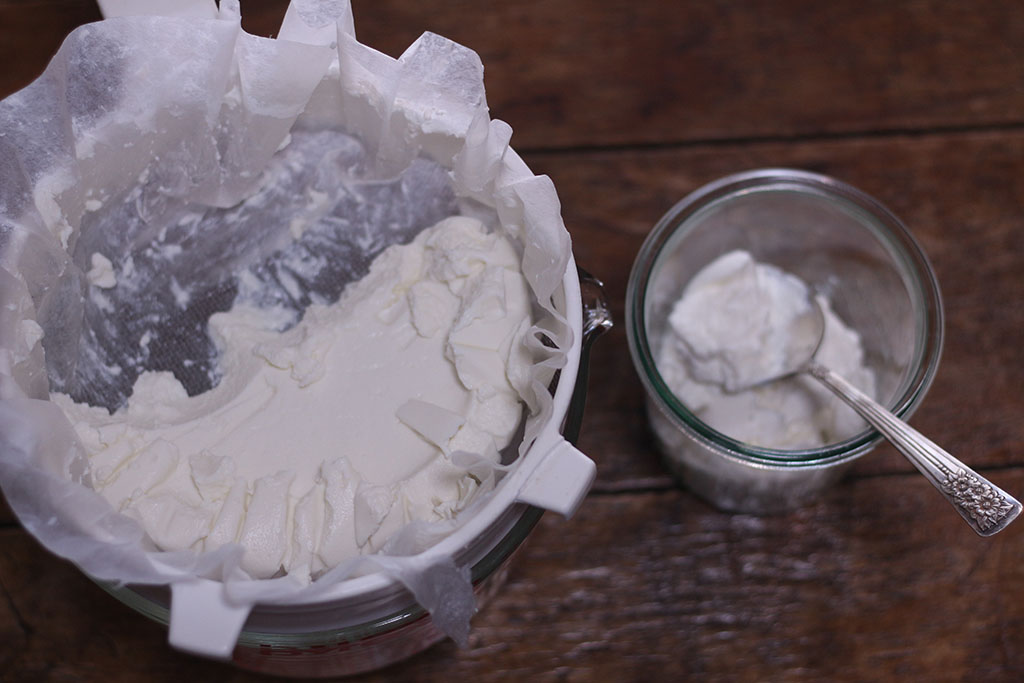 One of the things I hope to accomplish with this blog is to make it easy and commonplace to have cultured foods as part of your everyday life. Let's face it – if it is too hard or complicated most people are not going to do it. So if I can teach you a few things to make life easier, hopefully you will start making and enjoying these life-giving foods.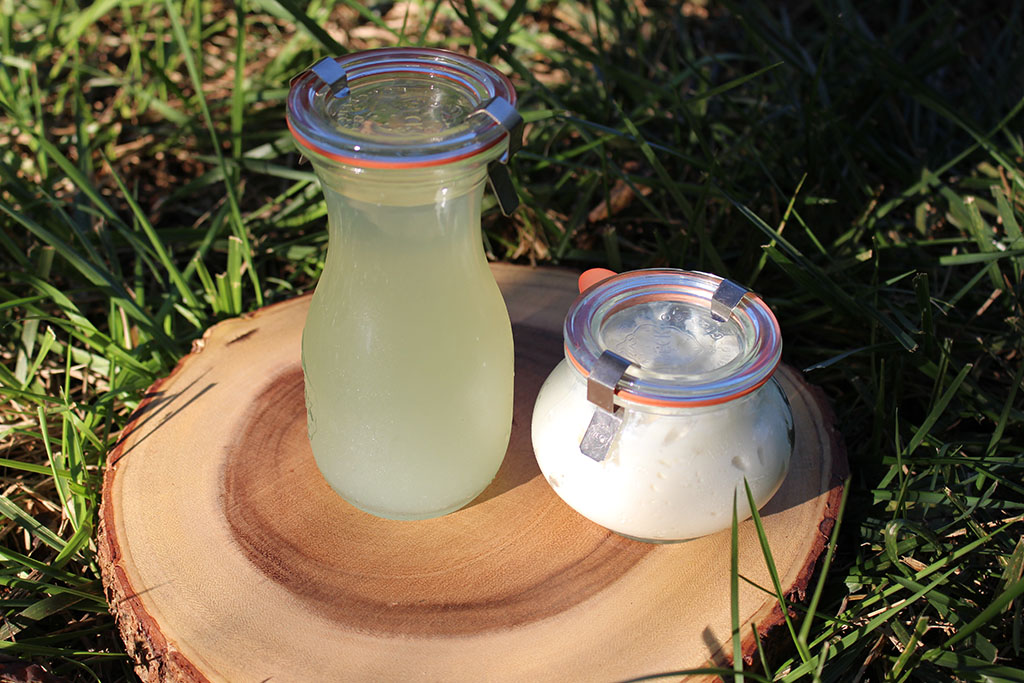 Making kefir whey and cheese is something I do many times a week. It doesn't take long and the whey will culture a multitude of foods. Kefir has so many probiotics, at least 30, and that does not even account for the good yeast that you get too. So grab your kefir, a bowl, and a coffee filter and we are ready to begin. Easy, I promise.
"I'll make you feed on berries and on roots, and feed on curds and whey, and suck the goat, and cabin in a cave, and bring you up to be a warrior, and command a camp."
~ William Shakespeare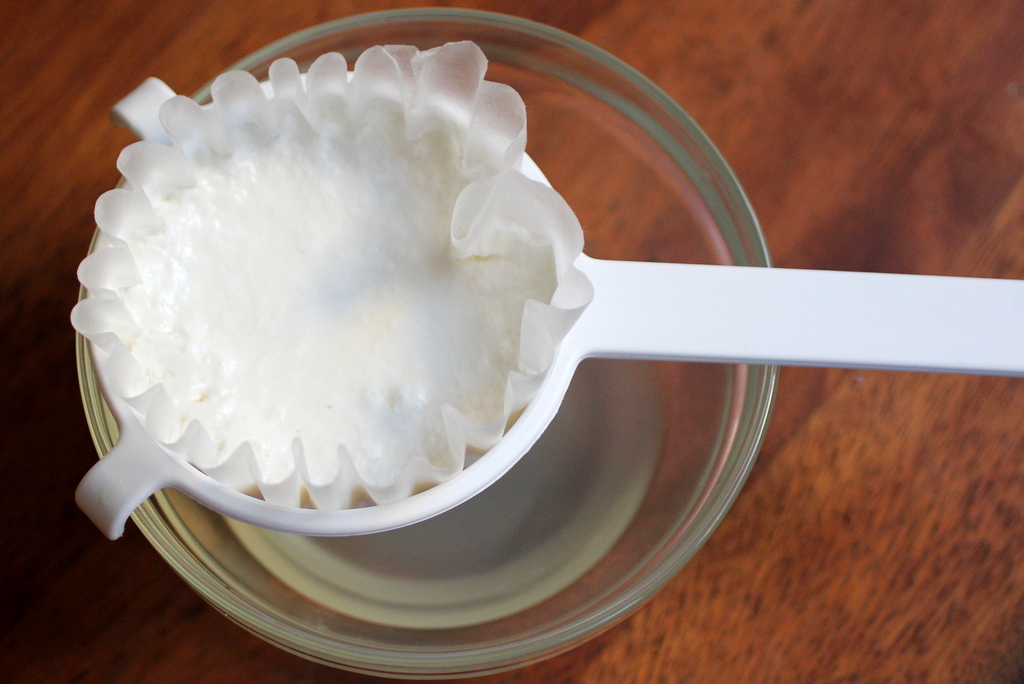 Homemade kefir is the way to go if you are making kefir cheese. This does not always work the same if you are starting with store-bought kefir. It never really thickens right and remains runny. The longer you let the kefir cheese strain the denser the cheese will be. Depending on the recipe, you may want to let it strain longer to achieve the results you want.
~Donna
Instructions
Place a basket style coffee filter in a strainer and place the strainer in a bowl.

Pour prepared kefir into the coffee strainer. The bowl will catch the whey which is the liquid that will drop through the filter.

Cover and place in the fridge overnight.

The next day you will have a beautiful lump of kefir cheese in the filter.

Remove the cheese from the strainer. You can use the cheese immediately or place it in an airtight container in the fridge.

Save the whey that has dripped into the bowl. Just place the whey in a glass jar in the fridge. You can use the whey to make fermented drinks or cultured vegetables.
Recipe Notes
Store kefir cheese in a covered container in the refrigerator. It can last for several weeks but will continue to ferment slowly in the fridge. You might get a little more whey leaking out and it will turn more sour tasting. It tastes best if eaten within a couple weeks of making it.