The Seeds That Love Your Gut
by
" Fruits doesn't fall far from the tree but their seeds can go places and wherever they go by their virtues they leave their traces." Indira Mukhopadhyay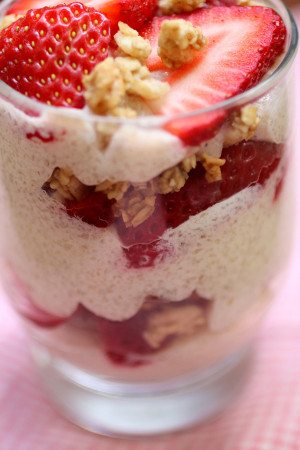 For years I've been trying to find something to naturally thicken kefir without heating it and adding gelatin. I wanted to make it thick like pudding, and adding chia seeds seemed to work well; but there was a better answer and it was a probiotic's best friend.  The prebiotic psyllium husk makes the good bacteria in the gut grow like crazy.  It has a myriad of health benefits and all you do is add a spoonful to thicken your kefir, creating a whole new world inside your gut.
lowers cholesterol and helps to regulate blood sugar
Years ago I heard about this special fiber – psyllium husks – made from the seeds of the Plantago ovata plant. It helped people in my family who had chronic diarrhea and also helped others who were constipated. I wondered how it helped with both, but this was before I knew about probiotics and prebiotics and never investigated to find out why. Psyllium is a soluble fiber (prebiotic) which supports the bacteria in your colon. It is a bulk-forming laxative, which means it soaks up water in your gut and makes bowel movements much easier. It also lowers cholesterol and helps to regulate blood sugar after eating, according to studies cited in a report from the Institute of Medicine. 
thickens kefir like pudding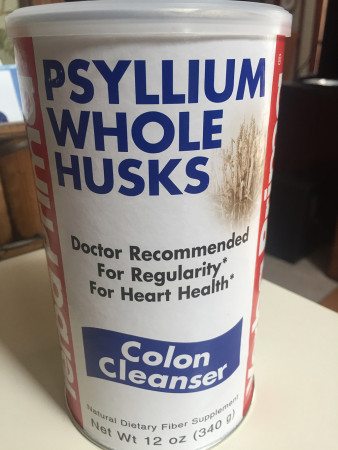 Adding a small teaspoon to my kefir thickened it in about 20 minutes, and when I consumed it I felt full for hours on end. Now I use it in all kinds of recipes to add prebiotics to my diet and to support the bacteria in my gut. It makes the world inside of me very happy. It has lots of fiber and really no flavor, so you can add it to all kinds of dishes that need to be thickened without heating it and killing the probiotics. It's gluten free and great for all kinds of diets including vegetarian, vegan, or paleo.  You can buy it at most grocery stores, pharmacies, and health food stores. There are many brands and besides being called psyllium husk, it is the main ingredient in these products: Metamucil, Cilium, and Fiberall. I highly recommend you add this prebiotic to your diet. Your gut will thank you!
Here is a recipe that my daughter Maci created. This is a wonderful way to have kefir that is thick like pudding.
Ingredients
1/4

cup

granola

you can use your favorite brand or make your own
Instructions
Blend kefir, psyllium husk, stevia or sweetener, and banana in a blender.

Let chill for 10-15 minutes in the fridge. It should be fairly thick like yogurt. .

Layer the kefir, strawberries (or other berries), and granola in a glass or jar. You can eat right away or you can save for later. The granola slightly softens, but it still tastes great!