Automatic Digital Yogurt Maker Machine with LCD Display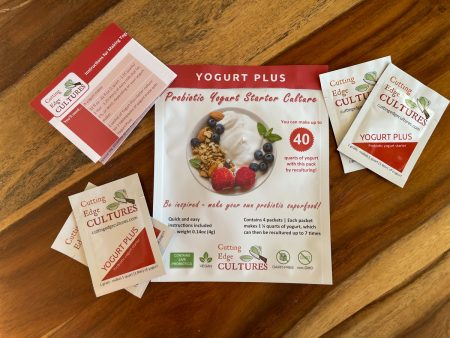 This yogurt maker has a setting to control temperature (can get to 100 F) and also the time.
It's perfect for making L. Reuteri Yogurt and Yogurt Plus and all other types of yogurts too!
✅ Yogurt maker machine, uniform heating - unique structure for equal heat transmission, maintaining the activation of lactobacillus. Storage box-type containers is BPA free, the materials certificated with EU ROHS and FDA , ensuring 100% safe and sanitary.
✅ Led display & timing control - microcomputer timer and setting up to 48 HOURS, clear LED display for more precise temperature control.Temperature range is 68℉ to 131℉.PTC adopted for constant temperature and safe operation, and low power of 25W for costing saving. Yogurt production is done automatically with the voice prompt, easier to use.
✅ 8 JARS and 8 different flavors at a time - meet the needs of the whole family. Easy for taking and storage with 6 Oz yogurt jar, enjoy a jar of delicious yogurt at home, school and office whenever you want. You can make all yoghurt such as: Greek yogurt, strawberry flavoured yogurt, vanilla yogurt, chocolate yogurt, and many more.
✅ Healthier alternative - Home-made yogurt is healthier and fresher, you can know exactly what's going into your yoghurt, there are no nasty E-numbers, artificial colours or preservatives, just fresh, natural, tasty yoghurt for your family.
✅ 100% MONEY-BACK - Suteck Yogurt Maker are backed by 100% that you are fully satisfied with your product or receive your money back. Please contact us if have any problem, our aim is to make our customer 100% satisfied.
Replacement Jars can be found here.
✅ After setting the temperature and time, press the "start / cancel" button, the "time" light is on, and the yogurt maker starts to work.
✅ If you want to reset the temperature or time, please long press and hold the "start" button to restart the yogurt maker, then reset the temperature and time you want according to the previous steps of setting the temperature and time.
As an Amazon Associate, I earn from qualifying purchases.