Automatic Digital Yogurt Maker Machine with LCD Display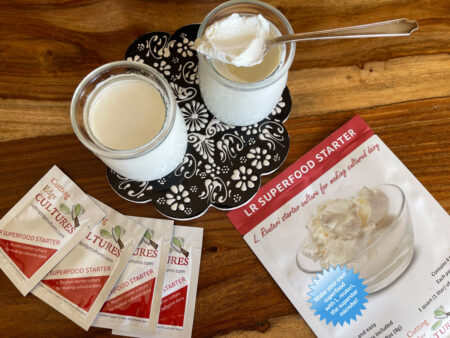 This yogurt maker has a setting to control temperature (can get to 100 F) and also the time.
It's perfect for making L. Reuteri Yogurt and Yogurt Plus and all other types of yogurts too!
🥛 Smart design: Automatic digital yogurt maker machine with LED screen, temperature control, and auto-off timer to help you save time and energy.
🥛 Unique material: The surface of the machine is made of stainless steel. It is easy to wash and clean and has long service life and stable performance.
🥛 Multiple flavors: 8 glass jars 48 ozs with covers to customize various yogurt flavors to meet different people's needs. And they can be kept in the refrigerator.
🥛 Even heating: unique design to keep the heat evenly and maintain the activation of lactic acid bacteria.
🥛 After setting the temperature and time, press the "start / cancel" button, the "time" light is on, and the yogurt maker starts to work.
🥛 If you want to reset the temperature or time, please long press and hold the "start" button to restart the yogurt maker, then reset the temperature and time you want according to the previous steps of setting the temperature and time.
As an Amazon Associate, I earn from qualifying purchases.