She Gave Her Life Making Bread
by
Dear past, thank you for all the lessons. Dear future, I am ready.
~Donna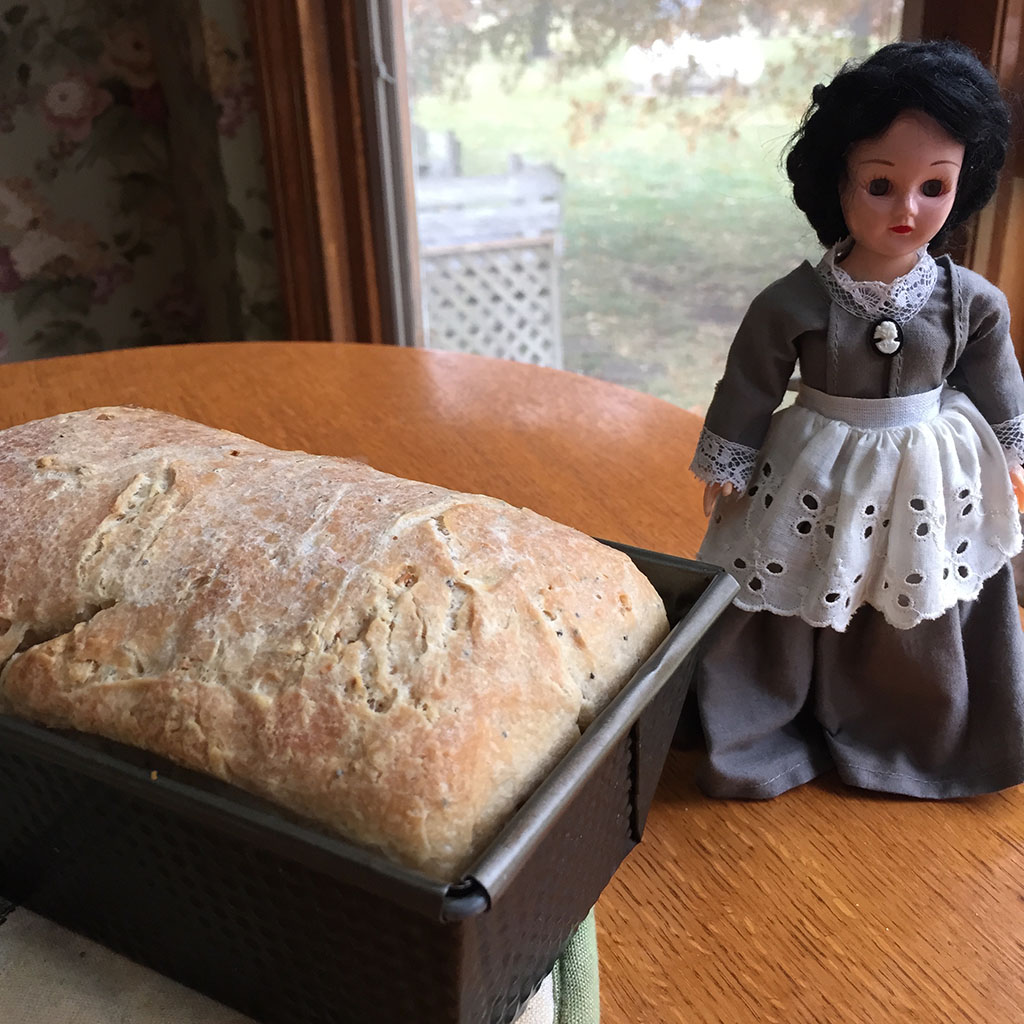 I was twelve years old and taking a school field trip to Gettysburg, Pennsylvania, where the largest battle of the American Civil War as well as the largest battle ever fought in North America, took place. Little did I know that this particular trip would have a tremendous impact on my young life and set into motion things that my future self would be doing on a regular basis. The tour guide led us to a home that was still intact from the civil war and was held as a shrine to the only civilian killed during the Battle of Gettysburg. That civilian was a young 20 year old woman named Jennie Wade.

Jennie Wade was a determined young woman who was afraid of nothing. When there was a job to do, or someone needed help, she was the first one with her sleeves rolled up. Her sister had just given birth, so she was in Gettysburg caring for her sister and the new baby while still finding the time to bake bread all day for the soldiers and nurses.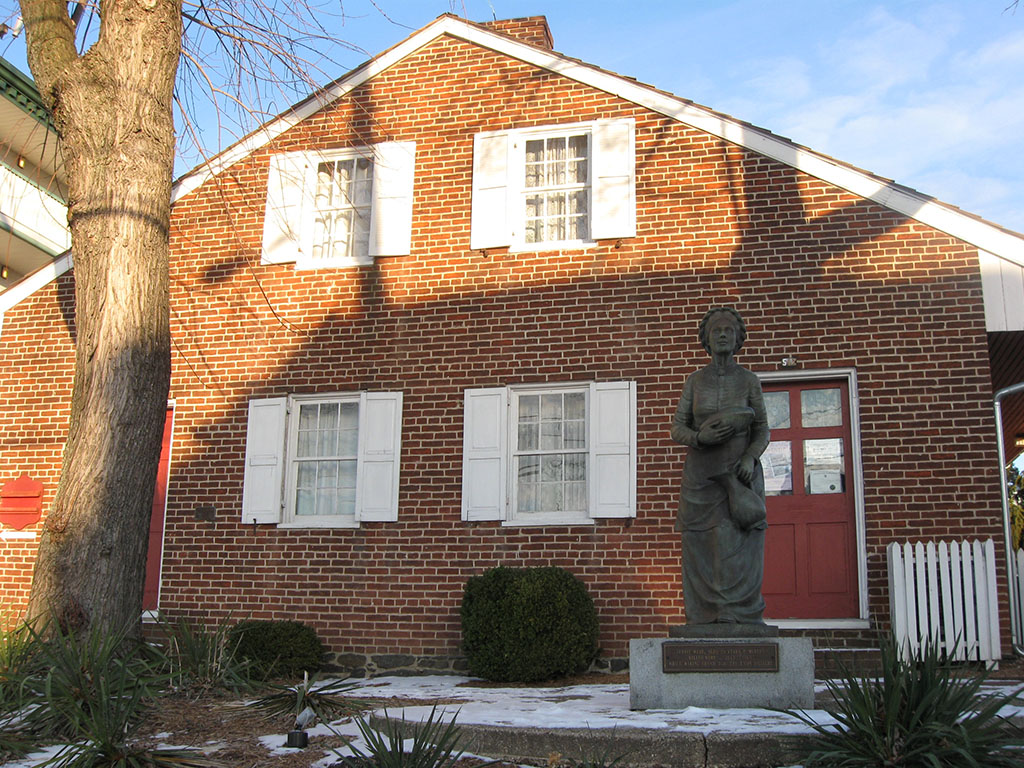 On July 3, 1863, the day began very quietly, with nothing but silence coming from the battlefield; but as the day wore on, there began to be more gunshots once again and many civilians hid in their cellars or shelters. But instead of hiding, Jennie decided to keep baking bread and biscuits for the soldiers. It was on that day that Jennie was kneading dough in the kitchen when a rifle bullet pierced two doors and claimed her life.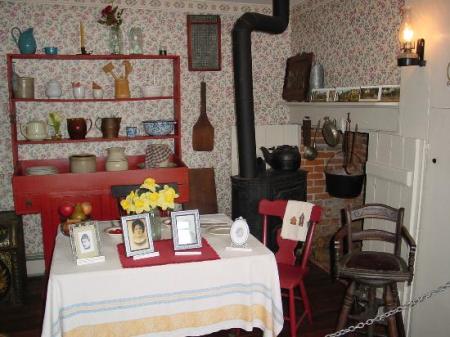 I remember that tour as we walked into the kitchen and saw where she had stood and made bread, and I witnessed the many bullet holes in the walls and doors and the blood stains that had remained. It was just an old story to my schoolmates around me, but it stirred something inside of me. One of the virtues I most value is courage and Jennie had much of it.  I wanted to be courageous, too, and to make my life count for something; and  Jennie demonstrated that by doing something as simple as making bread for people in need. I went to the gift shop and spent all the money I had on a Jennie Wade doll and took her home with me. I placed her on my dresser and looked at her every day, and still have that doll to this day. A few days later, I found an old recipe for bread called Sally Lunn Bread and told my mom I was going to make it. My mom was not a bread baker but she encouraged me to try it even though she had never made it herself. I shall never forget when I pulled that successful loaf of bread from the oven. At 12 years old this felt like a big deal and I had done it all by myself. It made me feel proud, and maybe not courageous, but it was a beginning for me. I found joy in food and recipes and it planted a seed that changed my little life. From that day to this I have learned much about making bread and found many years later how beneficial using sourdough cultures are to rise my bread. I make bread several times a week and I have a young 20 year old woman who gave her life making bread for soldiers to thank for this. None of these foods I talk about are just food to me but rather stories and lessons that have been weaved into my life since I was young. Walking in the footsteps of those who had gone before me, I found guidance that felt like little bread crumbs to follow, leading me to the life I have now.
It's not the bread, it's what we've done to the bread.
Much is being said about how bad bread is for you, but for generations it has sustained many. This led me to discover that it was never the bread, but rather what we have done to the bread, that is causing harm to so many individuals. Our modern day wheat is loaded with chemicals and has been genetically modified. We now use different kinds of yeast to rise our bread instead of bacteria cultures which changes the structure of the bread itself – not to mention what has happened to our guts that are largely devoid of the bacteria they need to help us process our food. We have lost our way in all of this and blamed the bread when the bread is just a symptom or sign that we need to rethink all we are doing and eating. I have written another blog about this in more detail, ( https://www.culturedfoodlife.com/can-sourdough-change-the-gluten-free-diet/) but I hope this will enlighten you and allow you to begin looking at your life and your food differently. We have a contract in this life with food and there are signs all around us, lessons to be learned, and delicious food to make, eat, and treasure.
This is a special sourdough bread I make during the holidays. The process I use is a little different from other recipes and I let it rise in the fridge overnight. The slower and longer rise allows the bread to be infused with even more good bacteria, making the bread become more digestible and delicious. I hope you enjoy it and will never look at making bread the same way again, because you never know when it could change a life.
I sell many different sourdough starters including my own. To see them go to: https://www.culturedfoodlife.com/store/product-category/sprouted-and-sourdough/
Donna's Sourdough Date & Flax bread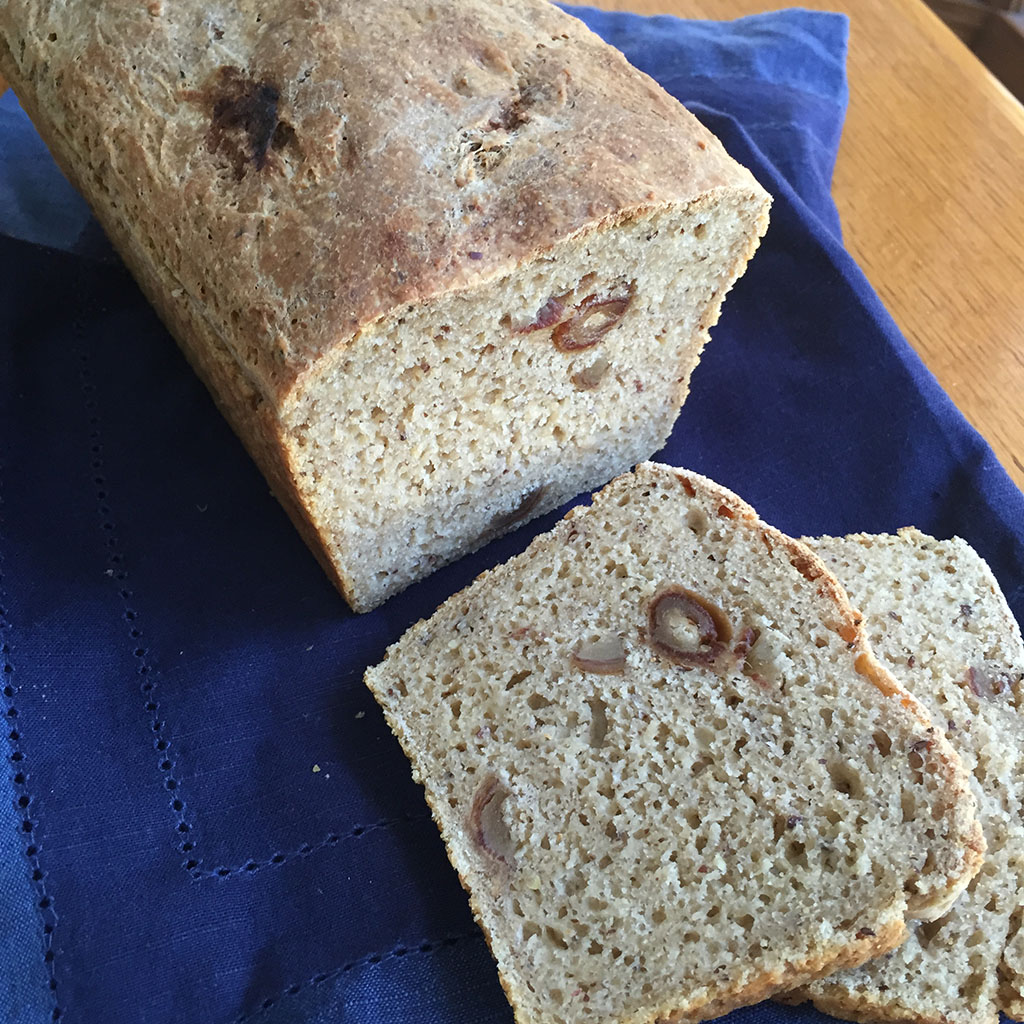 Allowing the bread to rise in the refrigerator allows the bread to continue to work slowly adding special bacteria to the bread and reducing the inhibitors that are so hard on the body. This also increasing nutrients to allow the bread to become more digestible.
~Donna
Ingredients
4

whole

dates

pitted and chopped
Instructions
Add ingredients, in order, to mixing bowl with a dough hook. If you don't have a mixer, you can do it by hand.

Process dough until it pulls away from the bowl if you have a mixer. If doing it by hand, mix and knead for 5 to 10 minutes.

Place in a greased bowl and cover. Place in a warm location with no drafts. Let it rise until doubled, which can take 4 to 7 hours depending on the warmth of your kitchen and strength of your starter. This is when the good bacteria in the starter transforms the bread and breaks down all the inhibitors that tend to wreak havoc on the gut.

After it has doubled, punch down dough and place into greased baking pan. Cover with saran wrap that is coated with oil so it won't stick to the bread. Place in the refrigerator and leave overnight.

The next day, leave it on the counter (still covered) for about an hour and heat up your oven during this time to 400 degrees F.

Carefully remove the plastic wrap so as not to deflate the dough and then place bread pan in the oven. Bake for 35 minutes.

Remove the bread from the pan and place on a cooling rack.