Fermented Garlic & Hummus
by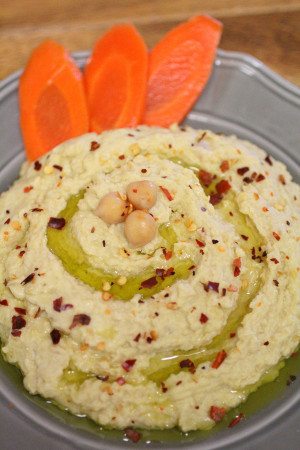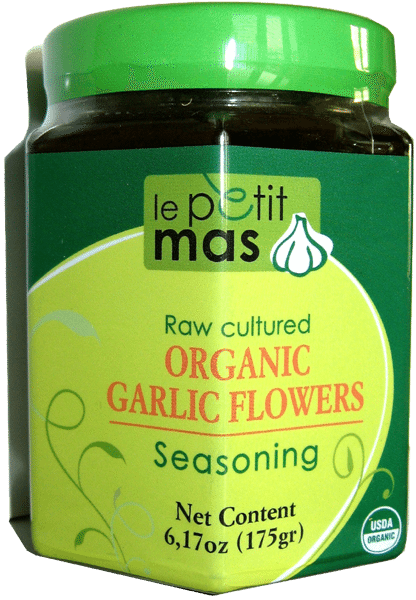 I eat a lot of fermented garlic. My favorite is fermented garlic flowers from Wise Choice Market. They are
sweet tasting and one of my favorite fermented foods. Yesterday I wound up eating a half a jar. I could not leave it alone. I actually had to restrict myself because I could make a meal out of these. They are really really good.
Fermented garlic cloves are different and you don't want to  eat them straight out of the jar but they're still really tasty when you place them in dishes.
This is my daughter Maci's creation. She makes a ton of this and my son DJ eats a lot and begs for more. When you ferment garlic it is to die for.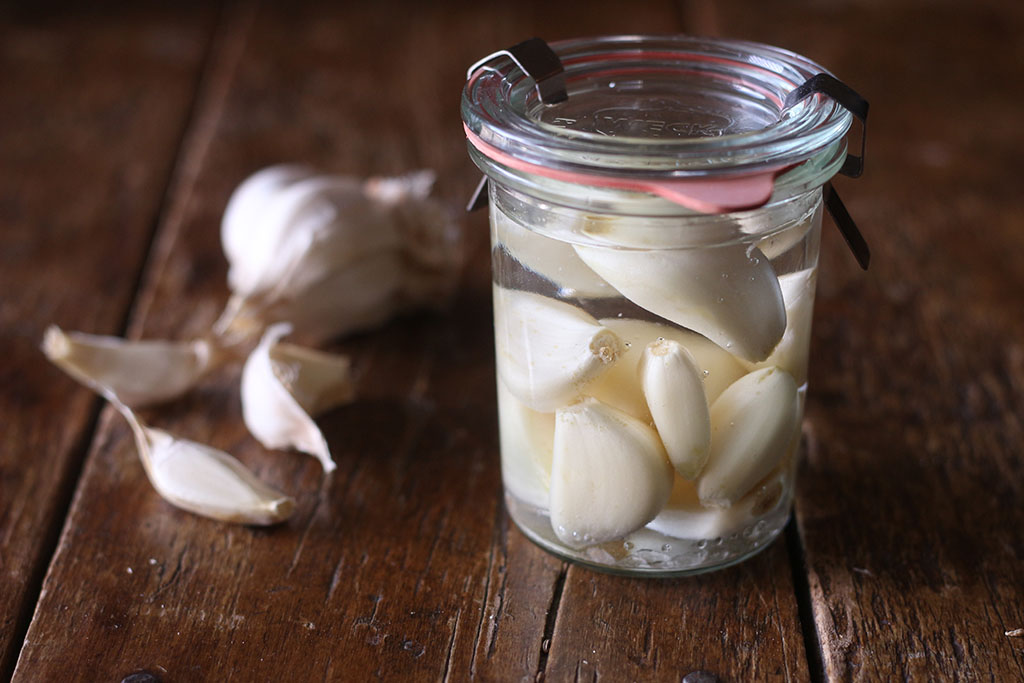 Garlic contains anthocyanins, water-soluble pigments that turn blue, green, or purple in a fermenting solution. While this color transformation tends to occur more often with immature garlic, it can differ among cloves within the same head of garlic. The garlic flavor remains unchanged, and it is totally edible without being harmful in any way. Fermenting makes the garlic more zesty and tangy but in recipes you won't notice a difference between fermented and regular garlic.
~Donna
Instructions
Place garlic cloves in small glass jar.

Add water, salt, and culture package or kefir whey. Filli with filtered water to within 2'' of top of jar.

Let sit 3-4 days until jar is fizzy and bubbly!!

Store in fridge.
Recipe Notes
Fermented garlic is super bubbly. This is because garlic is a prebiotic, which is food for bacteria.
Instructions
Place all ingredients except tahini paste and salt in a food processor.

Puree all the ingredients except the tahini paste and salt until well mixed.

Add the tahini and salt. Mix by hand until the mixture is smooth (add more olive oil if necessary).