Cultured Food in a Jar ~ My New Book Is Here!
by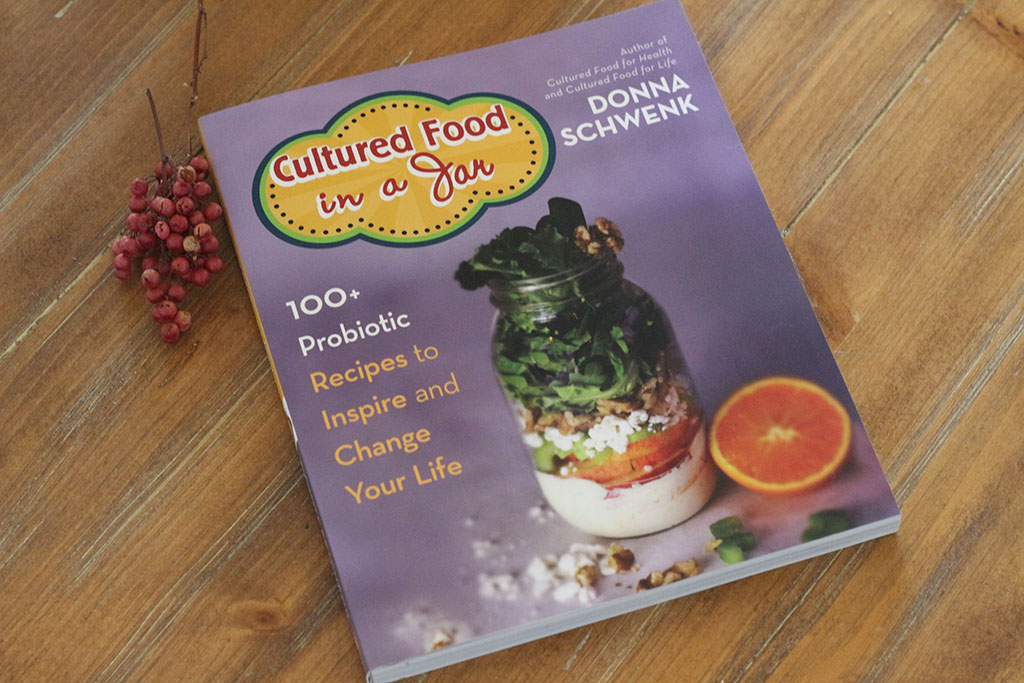 My new book is available today for purchase!  Cultured Food in a Jar is my third (and very favorite!) book and the one I use most often. My book is an easy step-by-step guide that will lead you through making basic kefir, kombucha, and cultured vegetables. It has more than 100 easy-to-make recipes such as morning foods, dips, dishes, snacks, desserts, drinks, and condiments. Growing your own probiotics is simple, easy, and fun. It can change your life and help you develop a healthy lifestyle that you'll enjoy for years to come. These recipes teach you how to help your body stay healthy, encourage healing when you're sick, and prevent illness through the trillions of microbes that already make the body you know as you. Probiotics are all the buzz right now and people are discovering the power that they possess to heal and make us well. Culturing food in a jar is an easy way to harness the power of microbes and make them a fun part of your life. I don't make recipes that are hard because I'm just too busy myself. This is a lifestyle for me and I hope this book can help this become your lifestyle, too. So, grab a couple of jars and let's get culturing!
Free Videos and Labels
I have free gifts when you purchase the book today. I have seven videos 📹 that share how to make some of my favorite recipes from the book! You'll also get downloadable and printable labels that you can put on all your cultured food jars. I've decided to give you one of the recipes and videos. This recipe is so simple to make since it has only two ingredients. I hope you'll take the chance to get cultured and discover how simple it really is to make your own probiotics and get healthy.
Here's a sample video of the free gifts. You can find more info on how to purchase the book and get your free gifts below.
Downloadable and printable labels that you can put on all your cultured food jars: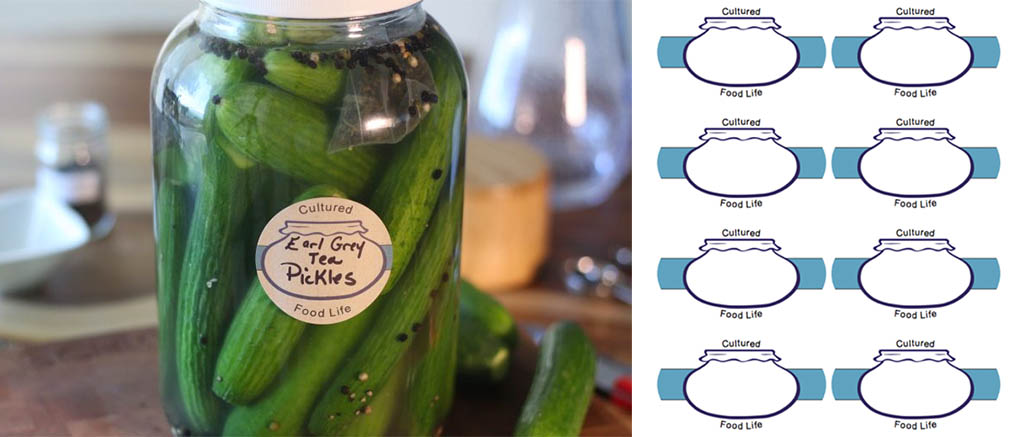 Order now and get some free gifts!