Cultured Cream 'n Kraut Dip
by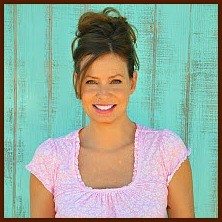 This is a guest blog by Annabelle, a California Country Gal with a great blog and yummy recipes. I love her recipes and her new book on Real Food Cupcakes made with whole real foods. She made a super easy cultured food recipe, and I've been making it several different ways. It's so simple and delicious that this will become a staple at our house. Two cultured ingredients – stir and go! You will love how simple and yummy it is. You'll love Annabelle, too, I think she's terrific.
Hello Everyone! My name is Annabelle. I'm a "Country Gal" from California and a HUGE admirer of Donna and her work. I so proudly want to let you know that my youngest of four sons just made me "Nanna" (for my second time) a couple of weeks ago, 10 lbs, 12 oz, oooh my!
I'm so honored to have been asked to contribute a post for Cultured Food Life! Donna thought that sharing My Personal Principles that I use for guiding my "eating choices" would be a good topic, so that's what I'm going to do!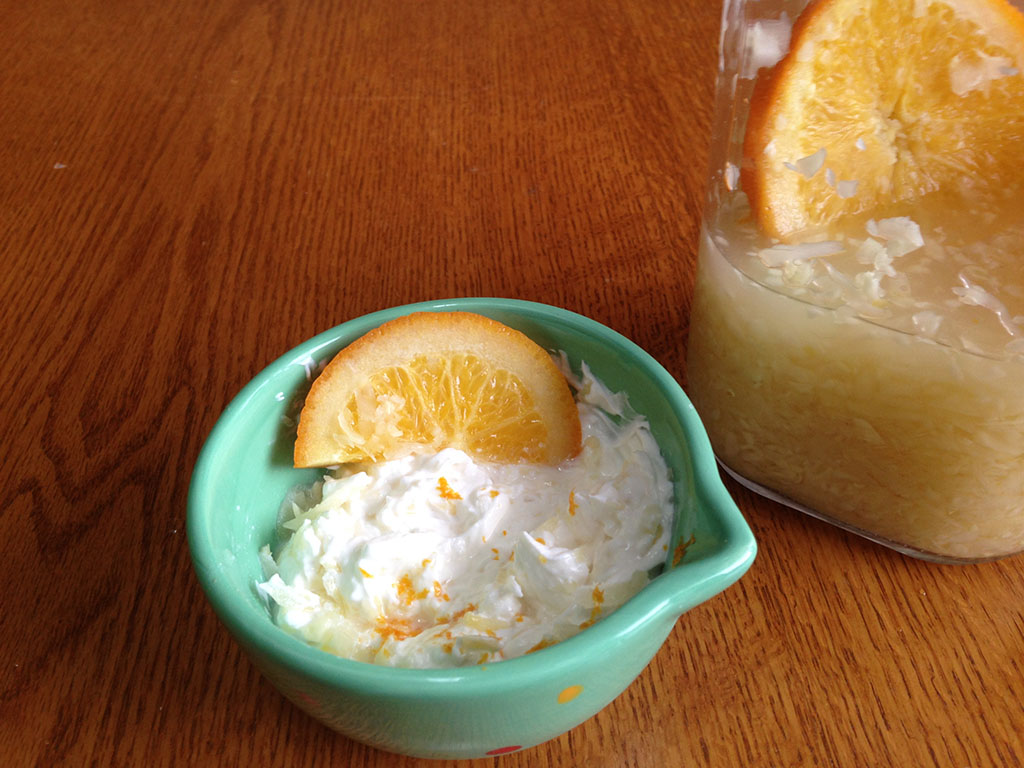 I'll also include for you a favorite Cultured Food Recipe of mine at the end of this post. I hope you enjoy reading this as much as I enjoy sharing it with you!
It's probably no news to most of you that years of poor "eating choices" and "food addictions" have contributed greatly to our nation's health problems. However, many of us are just realizing that we literally "began life" with already compromised immune systems! In the past several decades we have become mothers, born from mothers with imbalanced microflora and yeast/fungus overgrowth, unknowingly passing it on from generation to generation.
Gut issues, autoimmune and neurological disorders, allergies, the autism spectrum, a multitude of diseases, pharmaceutical dependencies, and stubborn weight issues are just a few of the maladies strongly connected to the "wrong" microbial colonies in our intestines. It all begins with the use of antibiotics, then it's perpetuated by feeding the pathogenic varieties our Standard American Diet of sugar and starches, and ultimately not replacing the good bacteria that we've lost along the way. This has allowed fungi to proliferate throughout our bodies.
Chronic antibiotic use in healthcare and in agriculture continues to further deplete our digestive systems of the life-giving good bacteria, whose "lack thereof" is intimately linked to these conditions and so essential for our health and immunity. Finally, we are given prescription drugs to cover up symptoms of disease and, in turn, these drugs often cause other health problems! Only recently have probiotic capsules come to the shelves. Yet, while a pill contains billions of necessary strains, a single serving of fermented vegetables contains trillions!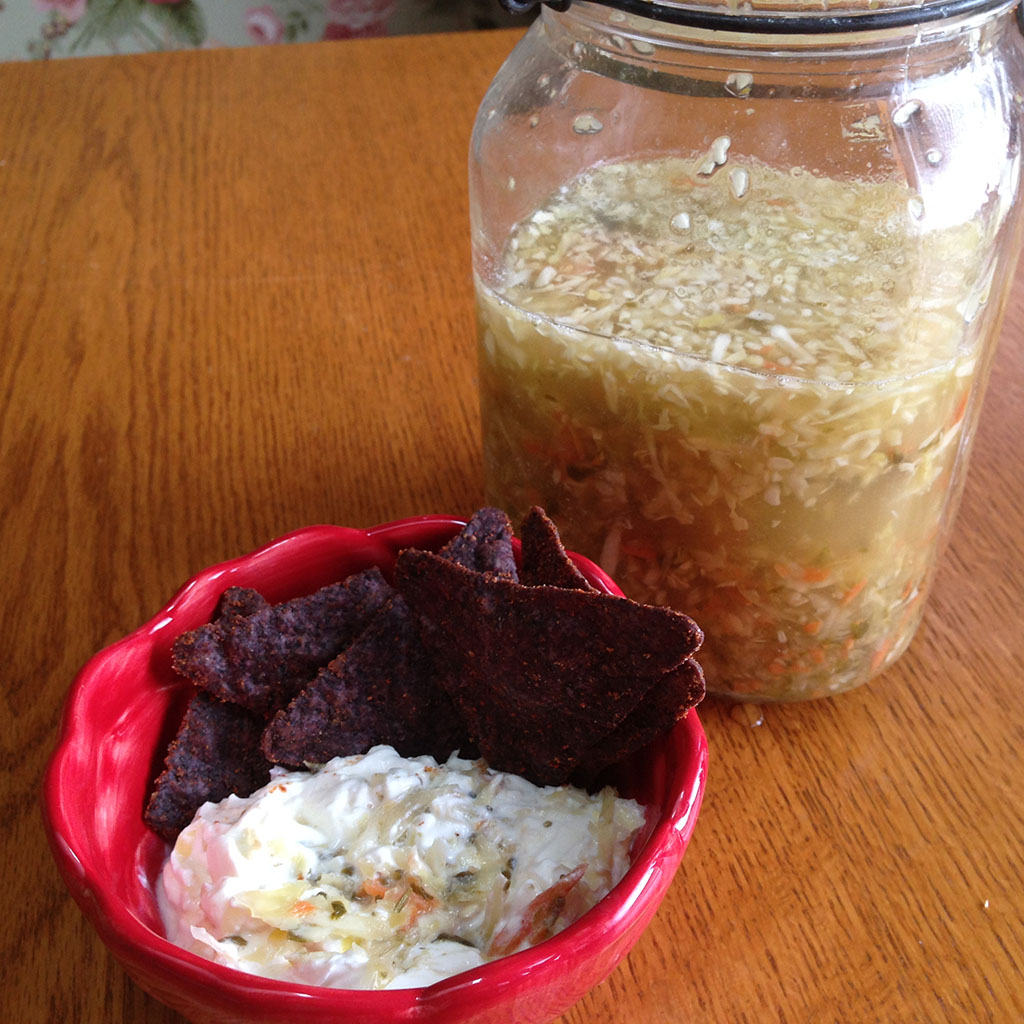 But alas, there IS Hope! With a little patience and persistence, we CAN turn our health around! I personally believe it takes a "lifestyle" and NOT a "Diet" to be successful and the endurance to maintain that success! Finding that "lifestyle" which we can live happily with forever . . . is a challenge and uniquely our own. Because so much can be learned, borrowed, and/or adapted for our own special needs and circumstances, I would like to share here with YOU my personal "lifestyle" that has been working for me for many years now. To see my full diet philosophy go here: http://www.californiacountrygal.com/80-20-principles-and-balance.php
I can't honestly call this a recipe because the true recipes are for making the Sauerkraut and the Sour Cream (Kefir Cheese)! I know Donna has great recipes for both, so once you make them you simply combine the two in the amounts that appeal to you, add a sprinkle of black pepper and enjoy with organic chips or grain free crackers! It's a delicious combo!