The Cow Named Donna Moo
by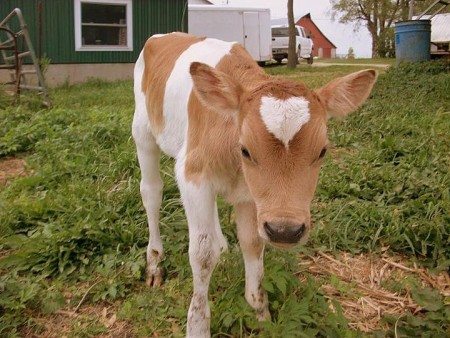 I have always had an obsession with cows and goats. I'm not quite clear why, but when twelve goats wound up in our front yard on the 4th of July one year, I begged to keep them. They had knocked their fence down after being scared off by fireworks and they came to the safest place they could imagine, my front yard. I'm quite certain this is the reason why – they could feel the love and followed it.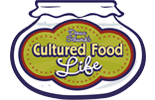 I Love Cows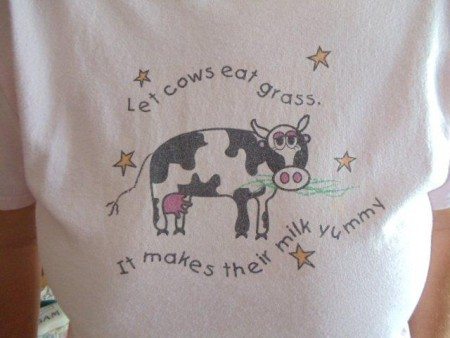 I love cows too, and so much so that one of my milk farmers named a cow after me, calling it Donna Moo. He also had a cow with a heart on its forehead. For years I wore T-shirts with cows on the front until my kids forbade me to buy or wear them anymore. I LIKE COWS! I can transform their milk into kefir (and goats milk, too) and it has helped me change my life in a dramatic way. I love them so much for helping me become well that I have reserved a special place in my heart for them. For those of you who are dairy free, I want you to know that non- kefir is very effective, too, and has helped many people as well as dairy kefir. They're both fantastic so please have some kefir any way you can. Here is a yummy, super easy cookie recipe made with kefir. You can put it together in a snap and sneak kefir into your family's diet without them knowing it. Just in case you have some picky eaters at your house.
Kefir Cow Pies
Don't reach for junk food when you can have something just as good and loaded with probiotics. Just remember you're 99% bacteria and don't you think you should start eating this way? Just sayin' . . . it's kind of important. Your gut is counting on you.
If you don't recognize an ingredient, your body won't either.
Instructions
In a medium bowl, mix coconut oil, cocoa powder, honey, and oats.

Add kefir, salt and peanut butter and mix until well combined.

Scoop with a small cookie scoop onto parchment paper.

Place in the fridge for 30 minutes.

Serve or keep stored in a sealed container in the refrigerator.