Adding a Little Culture to Maci's Bridal Shower
by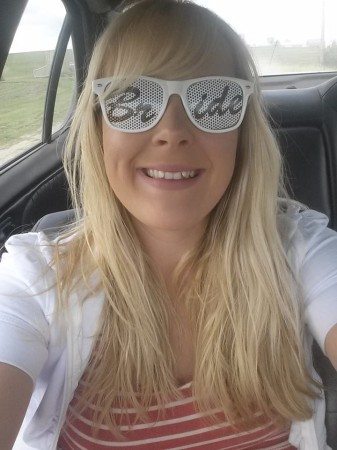 When you love someone all your saved-up wishes start coming out. Elizabeth Bowen
A few weeks ago my daughter, Maci, came to me asking for cultured food at her bridal shower. She was wanting some cultured veggies and the next thing I knew I had a whole bunch of cultured foods to make. I don't know why I do these things to myself; but after all, I am a cookbook author and it starts out as one recipe and then turns into more. I, too, wanted some cultured foods at her bridal shower and I was going to have to make them if it was going to happen. The foods were a hit and I felt infinitely better that there were cultured foods at my daughter's shower.
You can serve cultured foods anywhere and they are delicious and so good for you. They used to be a mainstay in our diet in years gone by, and now are unusual side dishes in this day and age. I am trying to change this through cultured foods that not only taste good but are fun to serve and very good for you.
They designed the party to be held after a Color Run 5k. Those coming to the bridal shower ran in old wedding dresses.  True to the theme of the Color Run, they were thoroughly doused with colored cornstarch powder at stations throughout the race. Good lord, it was really something and they had a lot of fun. This is the most inventive bridal shower I have ever seen. Only my daughter Maci could get a bunch of people to dress up in old wedding dresses and go for a 5k run before her shower!
Here are some of the things I served and they enjoyed, for after all they were hungry and thirsty after the run and nothing will restore your electrolytes like cultured foods!
---
Kefir Soda Punch
I added grape kefir soda and a little ice to a punch bowl, then I added scoops of coconut ice cream I bought at the health food store. Simple, easy, and they drank so much I had to fill the punch bowl three times.
Grape Kefir Soda Recipe: https://www.culturedfoodlife.com/grape-kefir-soda-psst-its-probiotic/
---

Cultured Tomato Bruschetta
This is super easy and the favorite dish at the bridal shower. It was gone so fast – I left the room for a few minutes to get ice and when I came back, it was gone. Everybody had several servings and asked for the recipe.
Tomato Bruschetta Recipe: https://www.culturedfoodlife.com/tomatoes-with-sixty-five-million-probiotics/
---
The Fairest Salad in the Land
This is my family's favorite salad. Oh my, it's so delicious and good for you. It has a probiotic dressing, a toasted pecan topping, and I added a handful of fresh blueberries. I made this salad with flowering kale which is purple and perfect for a bridal shower. I love flowering kale!
The Fairest Salad in the Land Recipe: https://www.culturedfoodlife.com/fairest-salad-land/
 
---
No occupation is so delightful to me as the culture of the earth, and no culture comparable to that of the garden.Thomas Jefferson