5 Minute Sourdough Bread
by
Sourdough Bread
Only Takes 5 Minutes to Make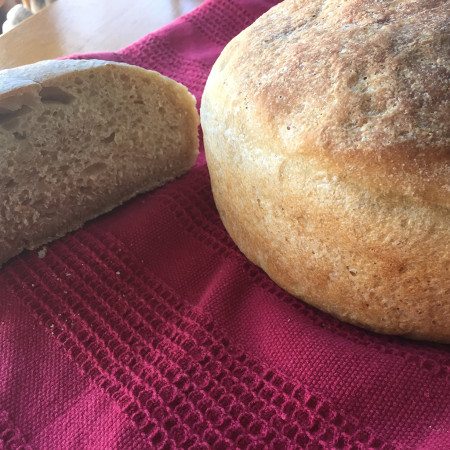 I think it is the love and enthusiasm I feel for my sourdough starter than actually raises the dough.Donna
This is the bread I make at least two or three times a week. As my business has been growing and I found myself with less time, this bread recipe has become the bread I make most often. It only has four ingredients and takes about 5 minutes to throw together. Then I let it rise; and more times than not, I do the second rise in the fridge overnight and bake it in the morning. You may notice that my recipes are pretty easy and simple. This is because I don't have any more time than you and since convenience seems to be why most people eat fast food, I have to find easy ways to make healthy foods for my family.
My daughter Holli eats my sourdough bread every day – from toast in the morning to paninis and sandwiches; and she loves, loves sourdough bread. She can smell it when it's baking in the oven and nothing is more fun for her than having a hot slice fresh from the oven. Most of her morning breakfasts consist of a kefir smoothie and a slice of sourdough toast. Although it takes a little bit to make it, sourdough bread can be fast food on busy days. I am surprised as I have gotten older how simple our diet has become. A bowl of kefir cheese mixed with cultured veggies and fresh ground pepper served with sourdough bread and a bottle of kombucha can be a great lunch. As I am writing this blog, my husband just brought me grilled cheese on sourdough bread that he made all by himself. For me this is invaluable. One of his favorite treats is sourdough toast with a spread of kefir cheese and topped with my tomato bruschetta. These are super simple cultured foods that we make into meals to save ourselves time and give our bodies what they need to stay healthy.
Tips for good sourdough bread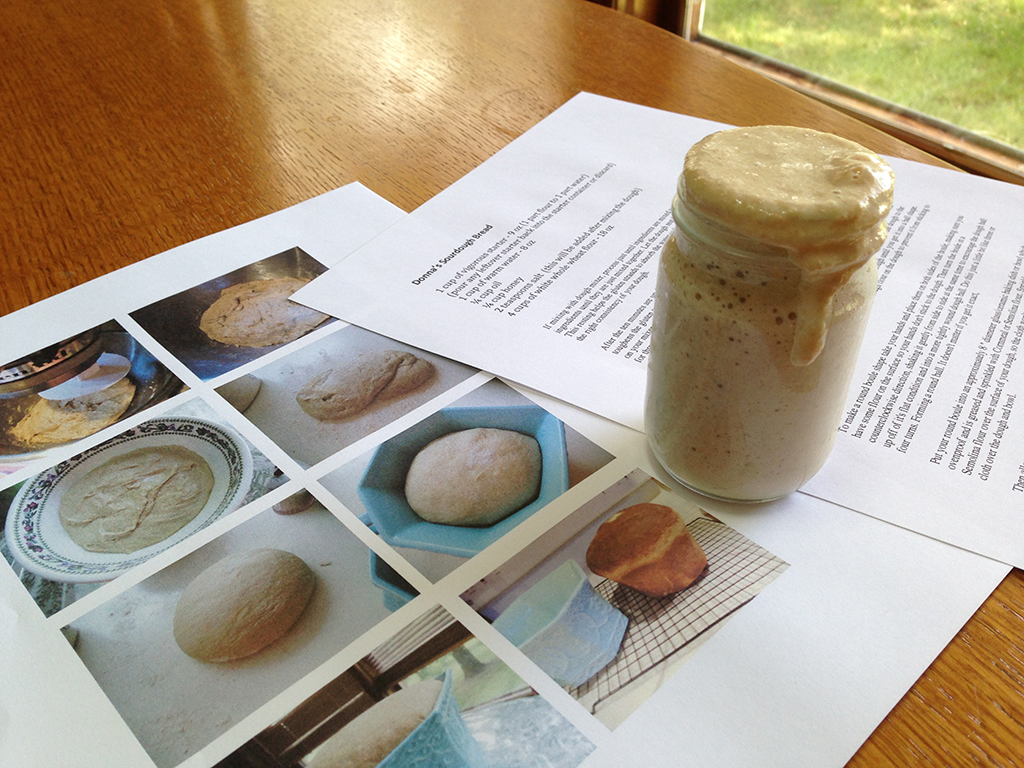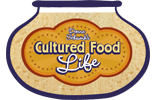 The secret to good sourdough bread is in the bubbly sourdough starter. (You can buy my live starter here.) To make a really bubbly sourdough starter, you must feed it a ratio of one to one to one. So what this means is 1/2 cup of sourdough starter and 1/2 cup flour and 1/2 water. You can make more starter than this, but always keep the ratio 1 to 1 to 1 and you will have a really bubbly sourdough starter.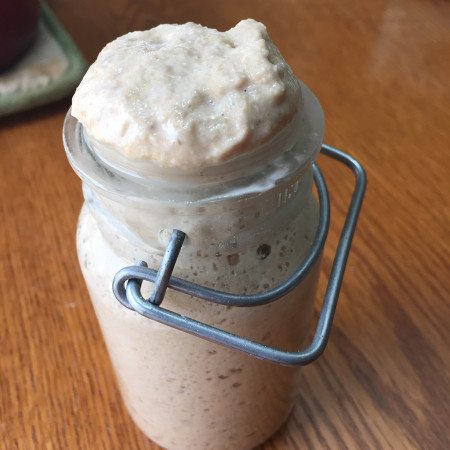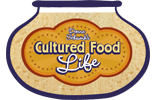 Always feed the starter the night before (or at least 8 to 12 hours before you make your bread) and make sure that you have been feeding the starter at least once a week if you have been keeping it in the fridge. If you haven't been feeding your starter this often, then feed it twice a day for a couple of days until it's bubbly again. Here's a link to make a strong sourdough starter.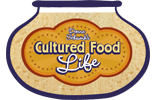 Keep your dough on the moister side. Add less flour and it will rise higher and have a lighter taste and will also have more holes if you like this in sourdough bread.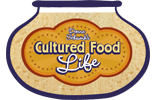 I love to do my second rise in the refrigerator. After the first rise, place your dough in the pan you plan to bake it in. Cover it and place it in the fridge to rise slowly overnight. In the morning, take the bread out of the refrigerator and heat up your oven and bake accordingly. This will allow the bread to be broken down even more by the lactobacillus in the starter and create a very digestible bread.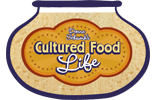 Use a flour with a high protein content as this allows for a high rising sourdough bread.
"Bread – like real love – took time, cultivation, strong loving hands and patience. It lived, rising and growing to fruition only under the most perfect circumstances."Melissa Hill
Ingredients
1

cup

warm water

not hot! It will kill the culture

2

teaspoons

Celtic Sea Salt

You can substitute other salts but this is the one I like the best.